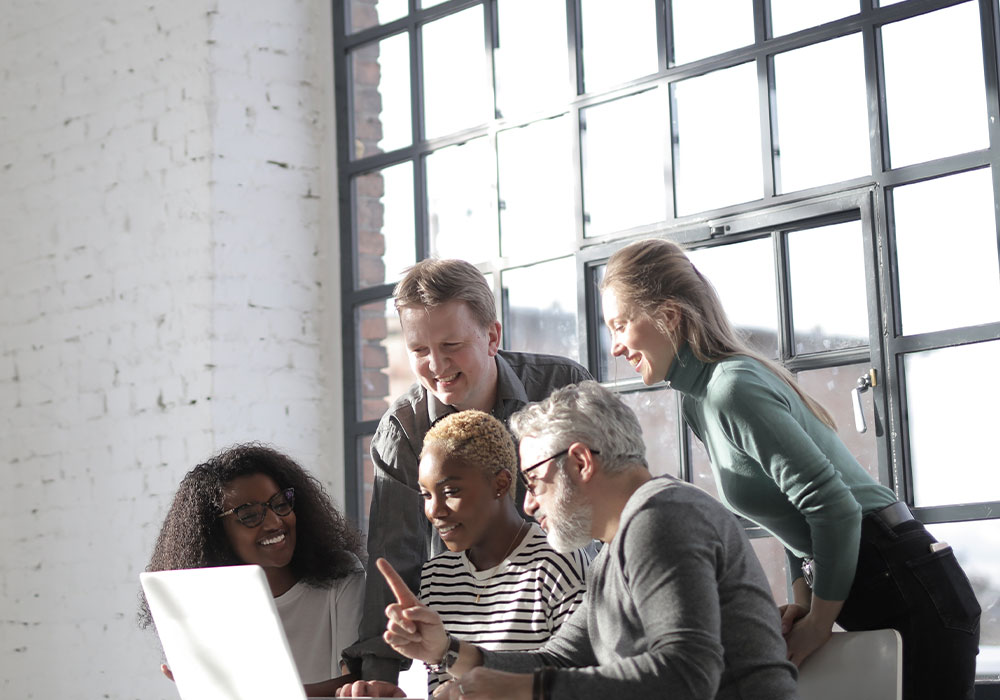 Smart posters supporting the climb to a leaner, fitter workforce
Smart posters are fast becoming the solution of choice for organisations who want to engage with their audiences, but now, thanks to a positive initiative, in association with the Department of Health, NFC smart posters look set to play a part in improving the nation's physical wellbeing too.
StepJockey is the name behind an innovative programme to combat obesity by inspiring people to use stairs in high buildings rather than taking the lift and the secret weapon in the battle to get fit, reduce weight and track progress is the NFC smart poster.
A simple swipe of a smartphone on the NFC smart poster by the stairs will ensure all the calorie-burning details of the ascent and descent are tracked for the user. Detailed analytics are also available to Facility, HR and Wellbeing managers to calculate the physical performance of the building's stairs. Initial trials have revealed that turning to the stairs as opposed to taking the lift will burn, on average, an additional 200 kcals every week – and the health benefits associated with a fitter, leaner community are well documented.
StepJockey has developed a mobile website to enable building owners and users to map and rate the stairs of buildings anywhere in the world to create a remarkable, crowd-sourced public health platform that can be used by anyone with access to a staircase and a smartphone.
Bespoke NFC smart posters displayed everywhere that calories count
The bespoke, architectural signage solution is produced by Signbox, one of the world's most exciting sign manufacturers, and its revolutionary NFC smart poster system will display a series of tailored messages downloaded from the StepJockey website, showing all the calorie-busting information where it counts.
The large-scale field trials have yielded incredible results, including a five-fold increase in stair usage that rose to eight-fold when a financial incentive was offered. NFC smart posters are already renowned for encouraging interaction with consumers, but the StepJockey platform has revealed the ability to use smart posters to track and compare performance, greatly increases engagement in physical activity and subsequent performance too.
The trials were held in commercial office environments, where the initiative is seen as a viable means of meeting the obligations of an effective Corporate and Social Responsibility agenda, but interest from public sector organisations and residential properties is also building. Hertfordshire County Council is one of the early adopters, using the NFC smart posters to label its property environments for calorie burn and a number of public offices will soon be adorned with the StepJockey poster displays as their employees are inspired to take up the calorie-busting challenge.
StepJockey can also have direct and positive impact on the management of high- rise buildings and corporate estates because it naturally reduces demand on lift and escalator systems. This leads to reduced lift congestion and waiting times, improved way-finding, carbon savings and improved fire-safety.
Whatever the building, no matter where in the world it stands, the StepJockey stair-climbing initiative and Signbox architectural sign solutions may soon be using it's physical achievements to map our healthiest, leanest workforces and residents.
To find out more about StepJockey and the Signbox NFC smart poster solution, please visit www.stepjockey.com and www.signbox.com.